Sell Your Car Remotes for Cash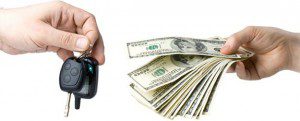 Do you have automotive keyless entry remotes to sell? Perhaps you are a business, car dealer or locksmith with unsold inventory? Or even an individual who no longer has the car but just found the key fob? We can turn that keyless remote into a cash payment. See our typical prices below the form.
We Buy New and Used Car Remotes for all Makes and Models
Use the form below to let us know what you have to sell. You can simply attach a photo of your remote model(s) and we will identify it.
NOTE: We prefer to deal in quantities of 25 remotes or more. If you have fewer, we recommend simply putting your fob up for sale on a popular auction site like eBay.
Typical Prices for Used and New Remotes
NOTE: ALL prices are in USD(United States Dollars). These prices are subject to change without notice
Remote Buttons Legend: L=Lock, U=Unlock, T=Truck, G=Gate or Glass, S=Slider, H=Hatch, RS=Remote Start, O=Option, P=Panic.
REMOTES
| Make | We Buy Remotes | FFC ID# | Buttons | Price(Used) | Price(New in bag) |
| --- | --- | --- | --- | --- | --- |
| Make | We Buy Remotes | FFC ID# | Buttons | Price(Used) | Price(New in bag) |
| ACURA | 55444-3 | E4EG8D-444H-A | LUP | 7,00 | 15,00 |
| ACURA | 55444-4 | E4EG8D-444H-A | LUTP | 7,00 | 15,00 |
| ACURA | 55297 | KOBUTAH2T | LUTP | 8,00 | 15,00 |
| ACURA | 55387 | OUCG8D-387H-A | LUTP | 8,00 | 15,00 |
| CHRY | 9008 | GQ43VT9T | LUTP | 1,00 | 6,00 |
| CHRY | 9260 | GQ43VT17T | LUTP | 1,00 | 8,00 |
| CHRY | 9481 | GQ43VT17T | LUP | 1,00 | 10,00 |
| CHRY | 9641 | GQ43VT13T | LUP | 1,00 | 10,00 |
| FORD | 1601 | CWTWB1U322 | LUP | 2,00 | 5,00 |
| FORD | 1602 | CWTWB1U322 | LUTP | 2,00 | 5,00 |
| FORD | 1602GG | CWTWB1U511 | LUGGP | 3,00 | 12,00 |
| FORD | 1602SS | CWTWB1U511 | LUSSP | 3,00 | 12,00 |
| FORD | 1603 | Gray in Color | LUTP | 5,00 | 15,00 |
| FORD | 1602SSH | CWTWB1U511 | LUSSPH | 5,00 | 12,00 |
| FORD | 1604 | GQ43VT4T | ALL | 0,25 | 5,00 |
| GM | 3008 | MYT3X6898B | LUP | 1,00 | 8,00 |
| GM | 3021 | LHJ011 | LUP | 6,00 | 12,00 |
| GM | 30292XP | ABO1502T | ALL | 5,00 | 12,00 |
| GM | 3803 | KOBUT1BT | ALL | 8,00 | 15,00 |
| GM | 3968 | KOBLEAR1XT | ALL | 6,00 | 12,00 |
| GM | GM/L:22733523 | KOBGT04A | LUTP | 5,00 | 12,00 |
| GM | GM/L 15252034 | KOBGT04A | LUTP | 5,00 | 12,00 |
| GM | GM/L 15114374 | KOBGT04A | (RS)LUP | 5,00 | 12,00 |
| GM | GM/L 22733524 | KOBGT04A | (RS)LUTP | 5,00 | 12,00 |
| GM | GM/L 15777636 | KOBGT04A | LUP | 5,00 | 12,00 |
| GM | 3420 | OUC60270 | ALL | 5,00 | 10,00 |
| GM | 3421 | OUC60221 | ALL | 5,00 | 10,00 |
| GM | 3499 | L2C0005T | LUTP | 1,00 | 8,00 |
| GM | 3575 | L2C0007T | ALL | 2,00 | 5,00 |
| SUBARU | 4711T | NHVWB1U711 | LUTP | 3,00 | 10,00 |
| SUBARU | 4111 | A269ZUA111 | LU | 5,00 | 15,00 |
| HONDA | 4512 | HYQ1512R | LUP | 8,00 | 15,00 |
| HONDA | 5101 | A269ZUA101 | LUOP | 8,00 | 15,00 |
| HONDA | 5106 | A269ZUA106 | LUP | 7,00 | 15,00 |
| HONDA | 5297 | KOBUTAH2T | LUTP | 8,00 | 15,00 |
| HONDA | 5344 | OUCG8D-344H-A | LUP | 8,00 | 15,00 |
| HONDA | 5344-4 | OUCG8D-344H-A | LUTP | 8,00 | 15,00 |
| HONDA | 5399-5 | OUCG8D-399H-A | LUSSP | 8,00 | 15,00 |
| HONDA | 5399-6 | OUCG8D-399H-A | LUSSHP | 8,00 | 15,00 |
| HONDA | 5440 | OUCG8D-440H-A | LUSSP | 8,00 | 15,00 |
| HONDA | 5451 | E4EG8DJ | LUP | 7,00 | 15,00 |
| HONDA | 5452 | E4EG8DJ | LUTP | 8,00 | 15,00 |
| HONDA | 5521 | NHVWB1U521 | LUP | 7,00 | 15,00 |
| HONDA | 5523 | NHVWB1U523 | LUP | 8,00 | 15,00 |
| ISUZU | 4512 | HYQ1512R | LUP | 8,00 | 15,00 |
| HYUNDAI | ALL | ALL | ALL | 1,00 | 3,00 |
| KIA | ALL | ALL | ALL | 1,00 | 3,00 |
| MAZDA | 2794 | KPU41794 | LUP | 4,00 | 10,00 |
| MAZDA | 2805 | KPU41805 | LUTP | 5,00 | 15,00 |
| MAZDA | 2846 | KPU41846 | LUP | 5,00 | 10,00 |
| MITSU | 6210 | HYQ12ABA | LU | 4,00 | 10,00 |
| MITSU | 6525 | OUCG8D-525M-A | ALL | 6,00 | 12,00 |
| NISSAN | 7208 | KBRASTU15 | LUP | 3,00 | 8,00 |
| NISSAN | 7209 | KBRASTU15 | LUTP | 3,00 | 8,00 |
| NISSAN | 7268 | CWTWB1U733 | LUP | 2,00 | 10,00 |
| NISSAN | 7268 | CWTWB1U733,821 | LUTP | 2,00 | 10,00 |
| NISSAN | 7429 | CWTWB1U429 | LUTP | 0,50 | 3,00 |
| NISSAN | 7684 | NHVBU427 | LUTP | 5,00 | 12,00 |
| NISSAN | 7754T | KOBUTA3T | LUT | 3,00 | 15,00 |
| TOYOTA | 8065 | GQ43VT14T | LUP | 2,00 | 10,00 |
| TOYOTA | 8065T | GQ43VT14T | LUTP | 2,00 | 10,00 |
| TOYOTA | 8066BBX | HYQ12BBX | LUWP | 7,00 | 15,00 |
| TOYOTA | 8065H | GQ43VT14T | LUH | 1,00 | 7,00 |
| TOYOTA | 8095T | GQ43VT20T | LUTP | 10,00 | 18,00 |
| TOYOTA | 8095 | GQ43VT20T | LUP | 10,00 | 18,00 |
| TOYOTA | 8095S | GQ43VT20T | LUSP | 10,00 | 18,00 |
REMOTE KEY COMBO
| Make | We Buy Remotes | FFC ID# | Buttons | Price(Used) | Price(New in bag) |
| --- | --- | --- | --- | --- | --- |
| Make | We Buy Remotes | FFC ID# | Buttons | Price(Used) | Price(New in bag) |
| CHRY | DODGE/JEEP | ALL | ALL | 3,00 | Email |
| FORD | 1002 | OUCD600002 | ALL | 3,00 | 6 |
| FORD | 1022 | OUCD6000022 | ALL | 3,00 | 6 |
| FORD | 1722 | CWTWB1U722 | ALL | 5,00 | 10 |
| FORD | 1793 | CWTWB1U793 | ALL | 8,00 | 10 |
| HONDA | 5308 | KR55WK49308 | ALL | 0,25 | Email |
| HONDA | 5084-3 | N5F S0084A | LUP | 4,00 | Email |
| HONDA | 5084 | N5F S0084A | LUTP | 0,50 | Email |
| HONDA | 5380 | OUCG8D-380H-A | ALL | 2,00 | Email |
| HONDA | 5545 | CWTWB1U545 | ALL | 4,00 | Email |
| HONDA | 5500 | MLBHLIK-1T | ALL | 4,00 | Email |
| HONDA | 5505 | N5F-A05TAA | ALL | 4,00 | Email |
| HONDA | 5504 | N5F-A04TAA | ALL | 4,00 | Email |
| TOYOTA | 8029 | GQ4-29T | LUTP | 10,00 | Email |
| TOYOTA | 8041 | MOZB41TG | LUP | 12,00 | Email |
| TOYOTA | 8052 | GQ4-52T | LUP | 20,00 | Email |
| TOYOTA | 8012-3 | HYQ12BDM | LUP | 7,00 | Email |
| TOYOTA | 8012-4 | HYQ12BDM | LUTP | 12,00 | Email |
| TOYOTA | 8112-3 | HYQ12BBY | LUP | 4,00 | Email |
| TOYOTA | 8112-4 | HYQ12BBY | LUTP | 4,00 | Email |
OEM FLIP KEYS
| Make | We Buy remotes | FFC ID# | Buttons | Price(Used) | Price(New in bag) |
| --- | --- | --- | --- | --- | --- |
| Make | We Buy remotes | FFC ID# | Buttons | Price(Used) | Price(New in bag) |
| MAZDA | 01/03/2788 | KPU41788 | LUP | 11,00 | Email |
| MAZDA | 01/04/2788 | KPU41788 | LUTP | 11,00 | Email |
| MAZDA | 01/03/2501 | BGBX1T478SKE12501SKE | LUP | 15,00 | Email |
| MAZDA | 01/04/2501 | BGBX1T478SKE12501SKE | LUTP | 15,00 | Email |
SMART KEYS
| Make | We Buy Remotes | FFC ID# | Buttons | Price(Used) | Price(New in bag) |
| --- | --- | --- | --- | --- | --- |
| Make | We Buy Remotes | FFC ID# | Buttons | Price(Used) | Price(New in bag) |
| INFINITI | 77618 | CWTWBU618 | LUTP | 11,00 | Email |
| INFINITI | 77619 | CWTWBU619 | LUP | 18,00 | Email |
| INFINITI | 77001 | KBRTN001 | LUTP | 15,00 | Email |
| INFINITI | 77903 | KR55WK48903 | LUTP | 14,00 | Email |
| INFINITI | 77013 | KBRASTU13 | LUTP | 25,00 | Email |
| INFINITI | 77624 | CWTWBU624 | LUHP | 15,00 | Email |
| INFINITI | 77622-3 | KR55WK49622 | LUP | 15,00 | Email |
| INFINITI | 77622-4 | KR55WK49622 | LUHP | 15,00 | Email |
| INFINITI | 77787-T | CWTWB1U787 | LUTP | 20,00 | Email |
| INFINITI | 77787-H | CWTWB1U787 | LUHP | 25,00 | Email |
| INFINITI | 77735 | lCWTWBU735 | LUTP | 18,00 | Email |
| INFINITI | 77014 | KR5S180144014 | ALL | 11,00 | Email |
| INFINITI | 77744 | CWTWB1G744 | RSLUHP | 8,00 | Email |
| NISSAN | 7001 | KBRTN001 | LUP | 15,00 | Email |
| NISSAN | 7729 | CWTWBU729 | LUP | 12,00 | Email |
| NISSAN | 7735 | CWTWBU735 | LUTP | 15,00 | Email |
| NISSAN | 7624 | CWTWBU624 | LUTP | 8,00 | Email |
| NISSAN | 7903-3 | KR55WK48903 | LUP | 8,00 | Email |
| NISSAN | 7903-4 | KR55WK48903 | LUTP | 14,00 | Email |
| NISSAN | 7622-3 | KR55WK49622 | LUP | 9,00 | Email |
| NISSAN | 7622-4 | KR55WK49622 | LUTP | 5,00 | Email |
| NISSAN | 7773 | CWTWB1U773 | LUP | 12,00 | Email |
| NISSAN | 7808 | CWTWB1U808 | LUP | 15,00 | Email |
| NISSAN | 7818 | CWTWB1U818 | LUSSP | 15,00 | Email |
| NISSAN | 7789 | CWTWB1U789 | LUSSHP | 15,00 | Email |
| NISSAN | 7014 | KR5S180144014 | ALL | 6,00 | Email |
| NISSAN | 7840-E | CWTWB1U840 | LUEP | 10,00 | Email |
| NISSAN | 7840-T | CWTWB1U840 | LUTP | 18,00 | Email |
| NISSAN | 7618 | CWTWBU618 | LUHP | 5,00 | Email |
| NISSAN | 7106 | KR5S180144106 | LUHP | 9,00 | Email |
| TOYOTA | 8031-SILVER | MOZB31EG | LUP | 15,00 | Email |
| TOYOTA | 8021-BLACK | MOZB21TG | LUP | 15,00 | Email |
| TOYOTA | 8014 | HYQ14AAB | ALL | 28,00 | Email |
| TOYOTA | 8114 | HYQ14AAF | LUTP | 15,00 | Email |
| TOYOTA | 8214-3BLACK | HYQ14ACX | LUP | 22,00 | Email |
| TOYOTA | 8214-4HSILVER | HYQ14ACX | LUHP | 25,00 | Email |
| TOYOTA | 8214-4HBLACK | HYQ14ACX | LUHP | 12,00 | Email |
| TOYOTA | 8214-4TBLACK | HYQ14ACX | LUTP | 12,00 | Email |
| TOYOTA | 8214-3SILVER | HYQ14ACX | LUP | 20,00 | Email |
| TOYOTA | 8314-3BLACK | HYQ14AEM | LUP | 25,00 | Email |
| TOYOTA | 8314-4BLACK | HYQ14AEM | LUTP | 20,00 | Email |
| TOYOTA | 8314-3SILVER | HYQ14AEM | LUP | 9,00 | Email |